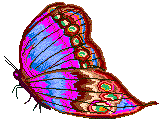 ---
Welcome
!
This page has moved. Please visit our new page which is still a work in progress. It's at http://angelfire.com/mo/moonbemz.html You may want to check this page out and then go on to our new page. Since the new page is under construction it doesn't have all the information this page does, yet we've added some new info and resources on the new page, so you can't miss that either! Thanks for dropping by! Amanda and Jill
---
Links to our Pages
Infertility Information and Resources On-Line:
Gay and Lesbian Parenting Resources:
Pregnancy, Childbirth, and Related Info:
Gay and Lesbian Resources and Info:
To Sign Our Guestbook: Please let us know what you think of our pages so far. We'd like to know if we've been helpful, and we'd certainly like to hear any suggestions or comments you might have.

---
Amanda and Jill
---

This page has been visited
times.