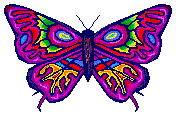 ---
Infertility Resources
Below is a list of links to sites that we've found particularly informative, helpful, and interesting in our battle to have a child of our own. This has been a long process for us, and we've learned so much along the way. We hope that all our blood, sweat, and tears can help someone else on the path to the child of their dreams. Blessings, Amanda and Jill
---
Infertility Links
Any info you could want on fertility terminology, testing, pregnancy tests, sperm banks...you name it! This page was created by a friend of mine who knows just about everything!!
Info on adoption and infertility treatment, support, chats, and expert advice
Info on infertility treatments, resources, books, and support organizations
A wealth of info! Includes links to chat rooms, general resources, adoption search engine, costs of infertility, stress issues, ART, newsletters, and more than I can possibly list.
info on how to join RESOLVE, their services, infertility info, current medical reports, and family-building products and services
Information about Dr. Alan E. Beer's program of reproductive immunology. Information on tests and resources for people experiencing recurrent miscarriage or repeated IVF-ET failures.
Includes info on their services for patients, which include patient booklets, state infertility insurance laws, and current clinical trials. Info on their services for health & media professionals.
medical information (including educational material, trials, current news, and more), moderated support, related topics, producs and fee services, and related associations.
articles on diagnosis, social issues, drugs, financial info, legal info, and insurance info. Also info for providers of infertility services and media.
Varied info on topics such as endometriosis, pregnancy loss, adoption, internet resources, chat rooms, miracle stories, and general infertility info.
---
Amanda and Jill
---

This page has been visited
times.